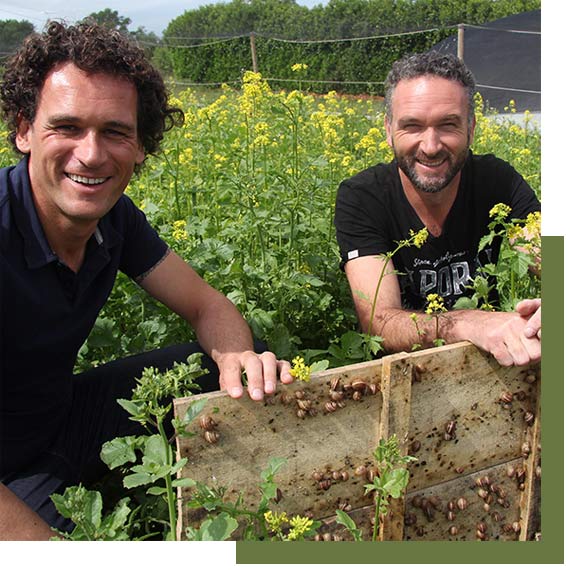 Our History
The connection between RoyeR Cosmétique and the snails started in 1989 when Jean Paul Royer and his wife founded the snail farm "Maison Royer" in a small village on the French West coast.
Jean Paul Royer was originally a baker. After a work accident, he was forced to reorient himself professionally. Having noticed that snails lay eggs, he decided to start producing snail caviar. It was from this slightly peculiar and innovative idea that it all started.
In the 90's, Sébastien and Olivier joined their parents in the adventure. The company specialized in the reproduction, breeding and processing of snails. The production was sold directly to high-end restaurants and delicatessens. The company quickly made a name for itself and was recognized as a major player in the sector.
A few years ago, the two brothers took over from their parents and decided to continue the family tradition. Well aware of the benefits of snail slime for the skin, they envisioned an ambitious project to give the company a new boost and purpose. Royer Cosmétique was born.